August 2014
Hello fellow Greens!
This is a critical time where Greens can make a big difference in the future direction of politics in Richmond. For the last decade our Green Party Mayor Gayle McLaughlin has been leading a movement of progressive change that has received national attention for its broad vision and accomplishments. Gayle has termed out as mayor but is running for the city council again along with two other progressives in the Richmond Progressive Alliance. With our help Richmond can continue on the path of progress and overcome the dirty money and politics of Chevron.
I want to share the email below from Team Richmond with more background and details of the canvassing this Saturday. There are two canvassing shifts: 10 am – 2 pm (arrive at 9:30 am for briefing) and 1-5 pm (arrive at 12:30 pm) and a party at 5:30 pm – all start at 1021 Macdonald Avenue (near Harbour Way and about 4 blocks from Richmond BART), Richmond.
Thanks for any help you can give! Please click on the link for Richmond Rising! or contact me at timlaidman@cagreens.org to RSVP.
Tim Laidman
Green Party of Contra Costa
GPCA
Richmond Rising! is Team Richmond's canvassing blitz this coming Saturday, August 16. Volunteers from Bay Area environmental, community, and labor groups will join Richmond residents to knock on 1,000 doors and return to the Bobby Bowens Community Center for a party (real food! live music!).
The Richmond election is going to be a showdown between organized people-power and unlimited corporate power in the form of Chevron's money (estimated at $25 million), influence, and their relentless PR disinformation campaign. An article in on-line Beyond Chron said it best: "What's not just possible but absolutely certain is Chevron's costly retaliatory drive against RPA influence this Fall."
Team Richmond takes no corporate money, so we must win the election the old-fashioned way: going door-to-door to listen to voters and explain the issues.
Our progressive candidates are generating buzz both nationally and locally—the excitement is building week by week. We have a dedicated campaign team, a social media presence, and a volunteer canvassing organization: 35 members strong and growing. Canvassers are hitting the streets every afternoon to spread the real story: ten years of progressive organizing is building a better Richmond.
If you haven't gone door-to-door before, canvasser Jeanne Kortz shares her experience:
"Canvassing has been a wonderful, positive experience. People are very receptive to our cause, especially if you tell them that Team Richmond candidates take no corporate donations and are beholden only to the citizens of Richmond.
"I realize that some of you might feel somewhat intimidated by canvassing. I felt that way myself, but once I experienced the openness and friendliness of most people who answer their doors, I was no longer intimated, but enthusiastic and hopeful."
We know you're a supporter— now we need your participation! Don't be shy—join us Saturday for Richmond Rising!
P.S. If you've made another commitment for Saturday, you can help in other ways: canvass with Eduardo or Mike, phone-bank, do data entry, donate, or host a house party for friends and neighbors.
Thanks again for your support!
Gayle, Eduardo, and Jovanka
*    *    *    *    *    *    *
November 2012
Below is a list of Green Party candidates running in the November 2012 election within Alameda County.   A full list of Green Party candidates in the State of California is here.
ALBANY
Byron Barrett
Board of Education
Albany Unified School District
(3 candidates for 2 seats)
See:
Albany Patch Profile
City of Albany Candidates
.
.
.
Sheri Spellwoman
City Council, Albany
(7 candidates for 3 seats)
See:
Website : SpellwomanForAlbany.org
Facebook : Spellwoman For Albany
Albany Patch Profile
City of Albany Candidates

.
.
.
BERKELEY
Khalil Jacobs Fantuzzi
Mayor, Berkeley
(6 candidates for 1 seat)
See:
City of Berkeley Candidate Information
UC Berkeley alum, social activist runs for mayor
Friday, August 10, 2012
VIDEO:
2008 Berkeley Mayoral Debate: Kahlil Jacobs-Fantauzzi
Facebook:
https://www.facebook.com/kahlil.jacobsfantauzzi
.
Phoebe Ann Sorgen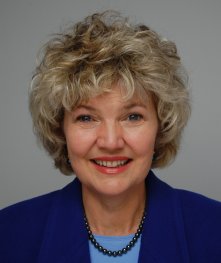 City Council, Berkeley, District 6
(1 candidate for 1 seat, write-in Phoebe)
See: PhoebeSorgen.net
Facebook:
https://www.facebook.com/phoebe.sorgen
LinkedIn:
http://www.linkedin.com/pub/phoebe-anne-sorgen/4/800/357
.
.
.
OAKLAND
Don MacLeay
City Council, Oakland, District 1
(7 candidates for 1 seat)
See:
Oakland Greens: Don MacLeay
VIDEO:
Don Macleay (Oakland Green Party) Talks District One Race
.
.
.
.
.
.
Theresa Anderson
City Council, Oakland, at-large
(5 candidates for 1 seat)
See:
Meet the Oakland Greens: Theresa Anderson
Twitter: https://twitter.com/msdandell
Facebook: https://www.facebook.com/MSDANDELL
.
.
Randy Menjivar
Peralta Community College, Area 2 (East Oakland)
See:
Oakland Greens: Vote Menjivar
SmartVoter: Randy Menjivar
VIDEO: Rany Menjivar Candidate Statement
VIDEO: M1 of Dead Prez with Randy Reynaldo Menjivar
Twitter: OakRandy2012
Facebook: https://www.facebook.com/randyreynaldo.menjivar